[VR 9725]
PHP USERGROUP DRESDEN e.V.
---
Gute Software durch stetige Verbesserung
Der PHP USERGROUP DRESDEN e.V. ist eine Interessensgemeinschaft von PHP-Enthusiasten. Unser Ziel ist es, Wissen rund um PHP und Softwareentwicklung im Allgemeinen aufzubauen und zu teilen. Egal ob erfahrene Entwickler/innen, Studenten/innen oder Freiberufler/innen, jeder ist willkommen und kann sich einbringen. Wir veranstalten regelmäßig Meetups, organisieren uns für Ausflüge zu Workshops und besuchen gemeinsam Konferenzen.
---
CALL FOR PAPERS NOW OPEN!
Submissions are accepted until April 30th 2018
21. und 22. September 2018 · Internationales Congress Center Dresden
Zur Event Seite / Go to event website
---
Nächstes Event
LOVOO GmbH, Prager Str. 10, 01069 Dresden
@LOVOOeng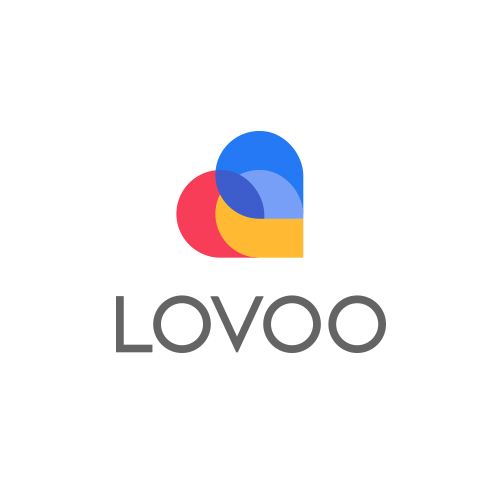 Programm / Program
18:30 Uhr (06:30pm) - Doors Open

19:00 Uhr (07:00pm) - Usergroup + Host Intro

19:30 Uhr (07:30pm) - Testing mit Codeception: Full-stack PHP testing framework (Main talk)

Codeception is a PHP testing framework for Behavior Driven Development, which covers all kinds of tests: unit tests, functional tests and acceptance tests. It is fast and simple in both usage and execution. This talk will give you a introduction to the software testing basics using codeception. It will also cover some stumbling blocks when writing tests, like:

Test code stability against small changes
Data stability
Test structure

Last but not least I will give you a short outlook how to make your tests also understandable for product owners.

By Susann Sgorzaly ( @susann_sg)

20:15 Uhr (08:15pm) - Short break

20:30 Uhr (08:30pm) - From dev to prod with GitLab CI (Main talk)

GitLab turned into a DevOps lifecycle platform instead of being "just" a web-based Git repository manager. In this session I'll guide you through the process of setting up GitLab and GitLab CI. You will learn some insights on how to configure a GitLab build via the .gitlab-ci.yml file. Together we will take a deep dive into the GitLab CI build pipelines to build and deploy docker containers to your dev, stage and production environments.

By Stephan Hochdörfer ( @shochdoerfer)

21:15 Uhr (09:15pm) - Short break

21:30 Uhr (09:30pm) - Continuous Deployment 2.0: Playtime is Over (Main Talk)

Continuous Deployment, TDD and Continuous Integration is nothing new anymore and many of you are already veterans deploying multiple times each day code into production. But you're still suffering from cutting corners and doing something quick on production when time is pressing, violating the processes you all worked hard on to get approved.

In this talk we take this very concept to the next level and show you how we used unconventional ways to deploy faster with less issues and regained control over a 10+ year old legacy application.

By Michelangelo van Dam ( @DragonBe)

22:15 Uhr (09:15pm) - Community + Socializing
---
Wir sagen Danke!
Für einen erfolgreichen PHP Developer Day 2017

Der Dank gebührt allen Beteiligten und besonders
Unseren Gästen
Den 7 TOP-Speakern
Unseren Sponsoren
Follow
@PHPDD
- Hashtag:
#PHPDD17

In Kürze werden wir unsere Impressionen des Tages veröffentlichen. Bis dahin findet Ihr einen Zusammenfassung von @settermjd hier: Zur Zusammenfassung des PHP Developer Day 2017
Jetzt die #PHPDD17 Talk-Videos ansehen!
---
Vergangene Events
ITEXIA GmbH, Könneritzstr. 5, 01067 Dresden (1. OG - "Konferenzraum")
@itexiagmbh
Automate all the things (Main talk)
As your company is growing it is important to have an environment that scales. So spinning up dev environments, updating test systems, ensuring your code quality, running all your tests and releasing your software continuously won't distract you from developing great applications. I will show you how to automate repetitive tasks and how to combine great automation tools like Jenkins, Ant and Ansible and make use of some handy PHP libraries, so you can focus on the things that matter: Writing great software.
By Sebastian Feldmann ( @movetodevnull)
Automation with Ansible (Lightning talk)
Automatisierung? ANSIBLE - Einfach. Sicher. Zuverlässig.
Ansible ist ein Open-Source Werkzeug zur Automatisierung von Deployment-, Konfigurations- und Administrationsprozessen. Die Beschreibung der Aufgaben basiert auf YAML und Jinja Templates. Es lässt sich zudem in Verbindung mit Vagrant und Docker nutzen.
By Susann Sgorzaly ( @susann_sg)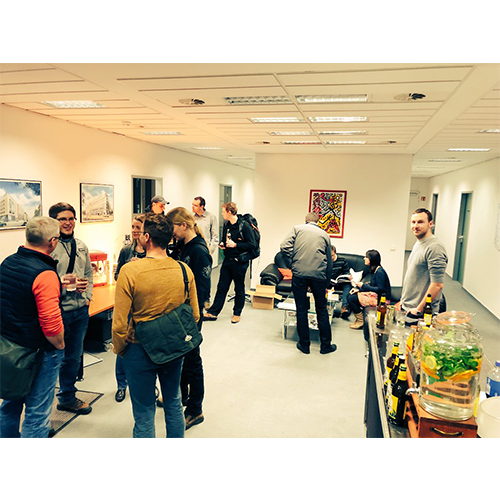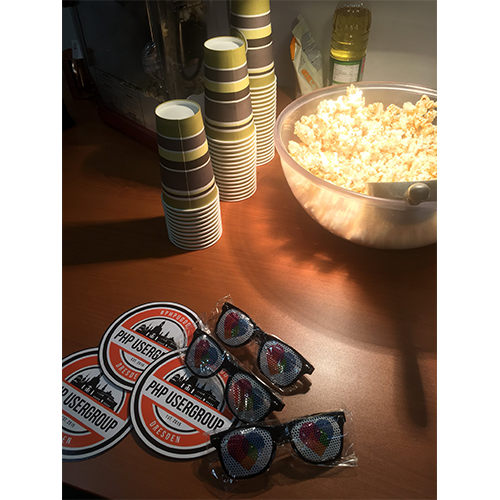 ---
cloudsters Dresden, Bautzner Str. 22, 01099 Dresden
@cloudstersDD
Programm / Program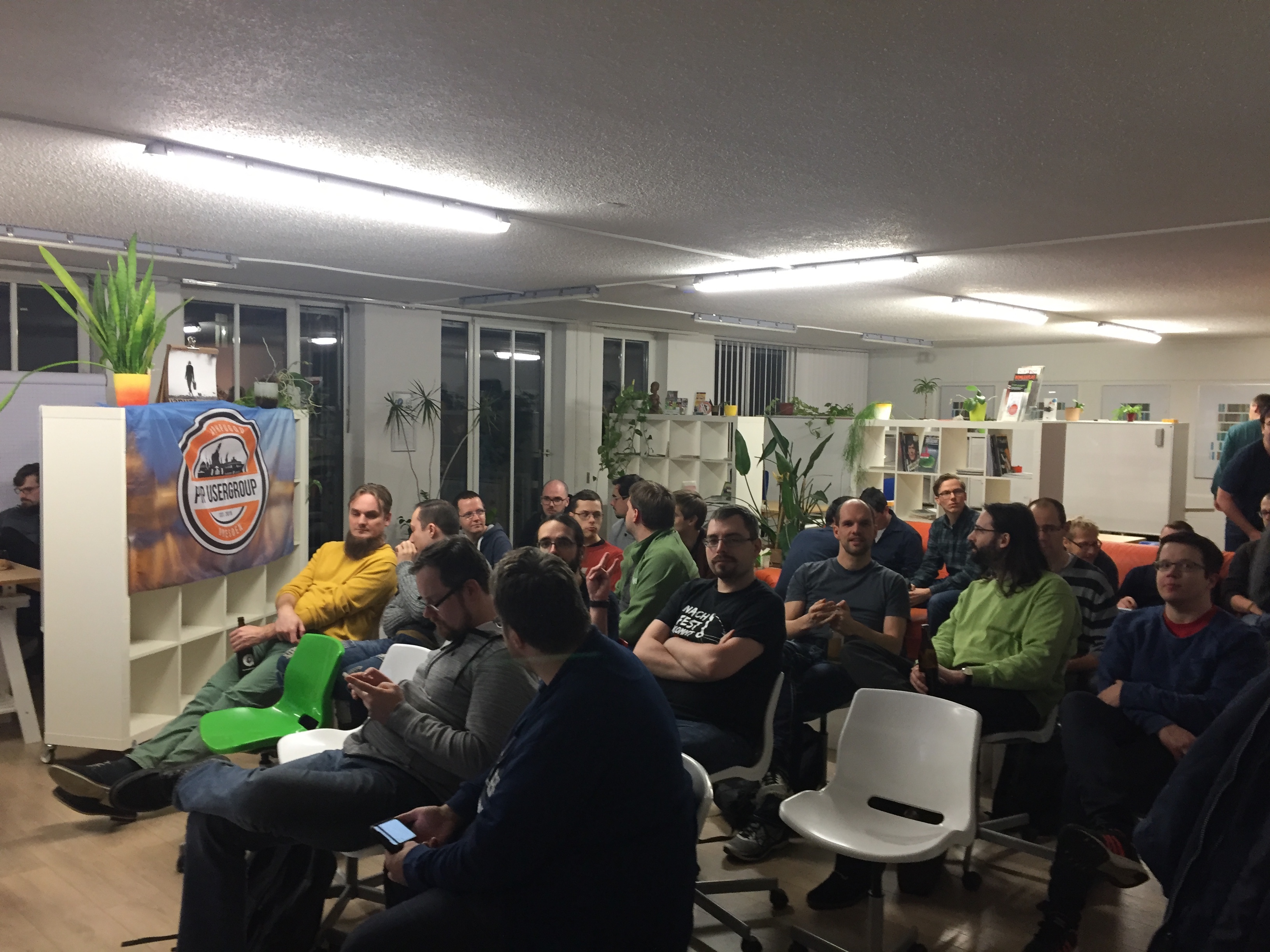 TOTAL RECALL - The application that never forgets (Main talk)
Building an application upon CQRS and Event Sourcing offers three pretty nice benefits.
Well structured code and business logic, separated by read and write concerns.
The source of truth - A reliable and recoverable view into the past of your application state.
The opportunity to answer future questions that you don't know about today.

This talk will give you a basic overview about CQRS & Event Sourcing.
By Holger Woltersdorf ( @hollodotme) - CIO at Fortuneglobe GmbH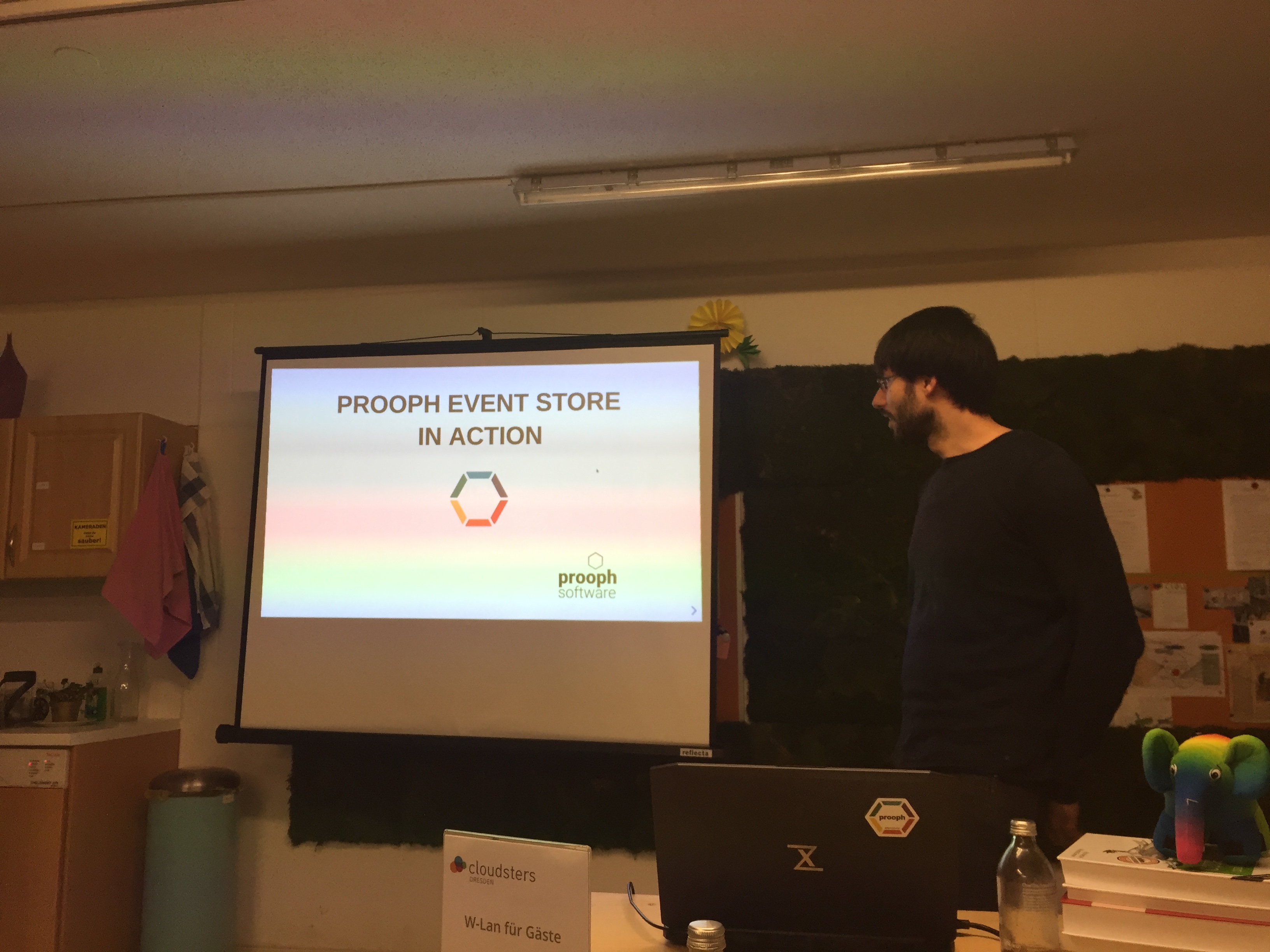 prooph event store in action (Main talk)
Domain Events als "single source of truth" nutzen, das ist eine der Kernideen von Event Sourcing. Die Grundlage dafür bildet ein Event Store. Mit dem prooph/event-store können PHP Entwickler ihre MySql, MariaDB oder Postgres Datenbank in einen Event Store verwandeln und erhalten Zugriff auf professionelle Tools zur Arbeit mit Domain Events. Der Talk gibt einen Überblick über die Funktionsweisen des prooph/event-store und zeigt welche Vorteile sich daraus für die Software ergeben.
By Alexander Miertsch ( @prooph_software)
---
move:elevator, Königsbrücker Str. 76, 01099 Dresden
@moveelevator
Programm / Program
Symfony Flex in Action (Main talk)
Symfony Flex is a revolution in the world of Symfony and changes the way of building applications. A developer needs to focus more on dependencies, but can easily increase productivity and lower the footprint of an application. We accompanied Symfony on the way to the new Flex era and will give you concrete examples how application development now looks like and explain the key concepts.
By Christian Flothmann ( @xabbuh) - Developer at SensioLabs and Symfony Documentation and Core Team member and
Christopher Hertel ( @el_stoffel) - Developer at SensioLabs and Organizer Symfony User Group Berlin
What's new in PHP 7.2 (Lightning talk)
PHP 7.2 was released on November 30th 2017. This talk will give you a short intro to the changes in the new release.
By Holger Woltersdorf ( @hollodotme)
---
Fortuneglobe GmbH, Schützenplatz 14, 01067 Dresden, 3. OG
@F9T3ch
API Platform
Das Frontend unabhängig vom Backend zu entwickeln wird immer mehr gängige Praxis. Ein einfacher Weg Daten zwischen beiden Systemen auszutauschen sind REST APIs. Leider kann schon die Erstellung einfacher CRUD APIs Zeitraubend sein. Gängige Probleme sind die Erstellung eines Objektes inkl. Relationen, die Validierung, Filterung von Listen und die Reduzierung von Properties die Angezeigt werden. Für All diese Standard Probleme bietet API Platform in Symfony Projekten Abhilfe.
Im Vortrag soll diese Lösung vorgestellt werden, von der Installation zur Lösung oben genannten Probleme und weiterer benefits die helfen deutlich Zeit und Nerven zu sparen.
By Frank Jogeleit ( @FrankJogeleit)
---
Downloads
Image Bild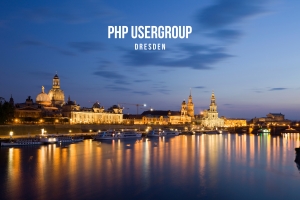 Gründerfoto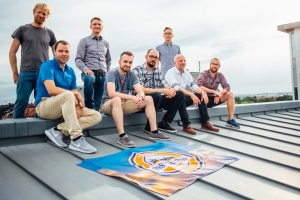 ---
Das Orga-Team
Holger Woltersdorf
(Vorsitzender)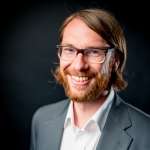 Marcel Führer
(Stellv. Vorsitzender)
Patrick Pächnatz
(Schatzmeister)
Tommy Mühle
(Gründungsmitglied)
Sandro Keil
(Gründungsmitglied)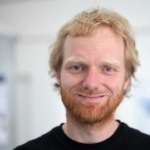 Ralf Junghanns
(Gründungsmitglied)
Alexander Hippe
(Sponsoring)
Hier könnte
dein Name stehen!
---
Sponsoren
---
Kooperationen