[VR 9725]
PHP USERGROUP DRESDEN e.V.
---
Gute Software durch stetige Verbesserung
Der PHP USERGROUP DRESDEN e.V. ist eine Interessensgemeinschaft von PHP-Enthusiasten. Unser Ziel ist es, Wissen rund um PHP und Softwareentwicklung im Allgemeinen aufzubauen und zu teilen. Egal ob erfahrene Entwickler/innen, Studenten/innen oder Freiberufler/innen, jeder ist willkommen und kann sich einbringen. Wir veranstalten regelmäßig Meetups, organisieren uns für Ausflüge zu Workshops und besuchen gemeinsam Konferenzen.
---
Wir sagen Danke!
Für die erfolgreichen
PHP Developer Days 2018
Der Dank gebührt allen Beteiligten und besonders
Unseren Workshop- und Conference-Gästen
Den 7 Workshop Trainern
Den 11 Conference Speaker
Unseren Sponsoren
Den PHP Usergroups, die uns unterstützten
Follow
@PHPDD
- Hashtag:
#PHPDD18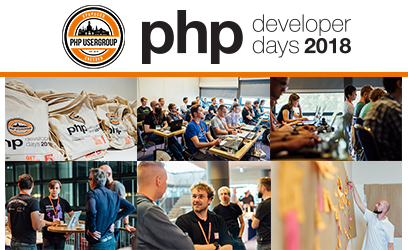 Mehr Bilder und Videos folgen in Kürze.
---
Nächstes Event
FORTUNEGLOBE, Schützenplatz 14, 01067 Dresden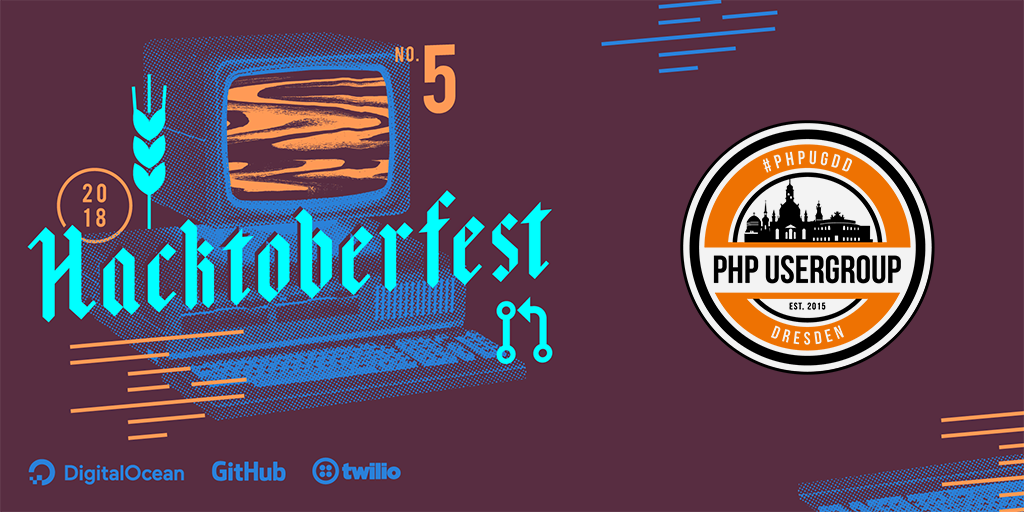 Important: This event is limited to 20 attendees.
This event is about creating pull requests in open-source projects on GitHub. No matter what project or language, everyone is welcome, everyone can contribute.
All information about HACKTOBERFEST can be found here: https://hacktoberfest.digitalocean.com
Programm / Program
17:30 (05:30pm) - Doors Open

18:00 (06:00pm) - Hacktoberfest Introduction

18:30 (06:30pm) - Start hacking

22:30 (10:30pm) - Stop hacking
Bring your Laptop! WiFi is available. We will have food and drinks.
---
---
Vergangene Events
CHECK24, Prager Straße 2b, 01069 Dresden
Mastering git – Insights & Tips & Tricks (Main talk)

Git is a powerful source code management system and became the de facto standard for open source projects over the last couple of years. A lot of us are using it every day but are only scratching the surface of its potential. During this talk I will show you some git best practices, demystify some of its power features and share some tips and tricks from beginner to expert level.

By the Sebastian Feldmann ( @movetodevnull)

Marvelous Agents of Yield (Main talk)

Generators and thus yield are part of PHP since version 5.5. Most of the time it is used as a substitution for a full iterator implementation. But there is way more power to generators! This talk will try to unveil the hidden superpowers of interruptible loops, signals and corporative multitasking. Coincidental movie analogies included.

By Holger Woltersdorf ( @hollodotme)
---
thinkstep AG Tiergartenstraße 32, Dresden
@thinkstep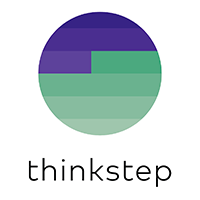 Reverse Engineering - Entwickeln gegen eine Blackbox (Main talk)

Wir haben ein "Legacy Projekt" von einem unserer Dienstleister übernommen. Dieser hat seine eigene Bibliothek eingebunden und mit Sourceguardian verschlüsselt. Daraus ergeben sich jedoch viele Probleme, u.a. können keine PHP Upgrades durchgeführt werden, die Software wird dadurch unflexibel, ist nicht skalierbar und das größte Problem ist die Fehlersuche, da man den Quellcode nicht sehen kann.
Momentan sind wir dabei, diese Blackbox zu ersetzen. Dazu werden Tests gegen die alten Funktionen geschrieben und die Logik neu implementiert. Ziel ist es, diese Bibliothek abzulösen, um alle notwendigen technischen Updates und Upgrades durchführen zu können.

By the thinkstep team ( @thinkstep)

No loops needed - Functional programming in PHP (Lightning talk)

Funktionales Programmieren wird auch in nicht-funktionalen Sprachen immer beliebter. Nachdem selbst Java funktionale Paradigmen in Form von Lambda-Ausdrücken implementiert hat, steht dem Aufstieg nichts mehr im Weg! Wie das ganze in PHP aussieht, welche Gemeinsamkeiten es mit Lego gibt und warum Schleifen durch funktionales Programmieren (fast) obsolet werden, erfahrt Ihr in diesem Lightning Talk.

By Alexander Lichter ( @TheAlexLichter)

Mixed Realities for Web (Main Talk)

Ok, let's get real: VR in a Web Browser isn't something new! 2017 Firefox rolled out their support for everyone. HTC Vive, Oculus Rift and other Hardware is being supported. You can create VR experiences using your Browser and Javascript. New browser engines are powerful enough to be able to serve the experiences on a open and standardised platform. But what about AR? Or Mixed Realities? Join my session and learn how AR or better said MR is getting into your browsers, too. See how and what the platform is being able to offer and what you could expect in near future.

By Carsten Sandtner ( @casarock)
---
LOVOO GmbH, Prager Str. 10, 01069 Dresden
@LOVOOeng
From dev to prod with GitLab CI (Main talk)

GitLab turned into a DevOps lifecycle platform instead of being "just" a web-based Git repository manager. In this session I'll guide you through the process of setting up GitLab and GitLab CI. You will learn some insights on how to configure a GitLab build via the .gitlab-ci.yml file. Together we will take a deep dive into the GitLab CI build pipelines to build and deploy docker containers to your dev, stage and production environments.

By Stephan Hochdörfer ( @shochdoerfer)

Continuous Deployment 2.0: Playtime is Over (Main Talk)

Continuous Deployment, TDD and Continuous Integration is nothing new anymore and many of you are already veterans deploying multiple times each day code into production. But you're still suffering from cutting corners and doing something quick on production when time is pressing, violating the processes you all worked hard on to get approved.

In this talk we take this very concept to the next level and show you how we used unconventional ways to deploy faster with less issues and regained control over a 10+ year old legacy application.

By Michelangelo van Dam ( @DragonBe)
---
ITEXIA GmbH, Könneritzstr. 5, 01067 Dresden (1. OG - "Konferenzraum")
@itexiagmbh
Automate all the things (Main talk)
As your company is growing it is important to have an environment that scales. So spinning up dev environments, updating test systems, ensuring your code quality, running all your tests and releasing your software continuously won't distract you from developing great applications. I will show you how to automate repetitive tasks and how to combine great automation tools like Jenkins, Ant and Ansible and make use of some handy PHP libraries, so you can focus on the things that matter: Writing great software.
By Sebastian Feldmann ( @movetodevnull)
Automation with Ansible (Lightning talk)
Automatisierung? ANSIBLE - Einfach. Sicher. Zuverlässig.
Ansible ist ein Open-Source Werkzeug zur Automatisierung von Deployment-, Konfigurations- und Administrationsprozessen. Die Beschreibung der Aufgaben basiert auf YAML und Jinja Templates. Es lässt sich zudem in Verbindung mit Vagrant und Docker nutzen.
By Susann Sgorzaly ( @susann_sg)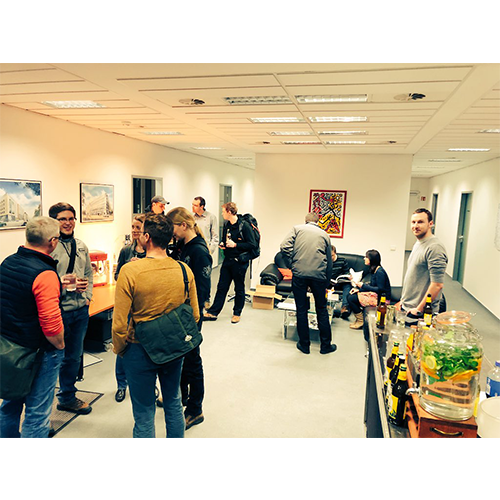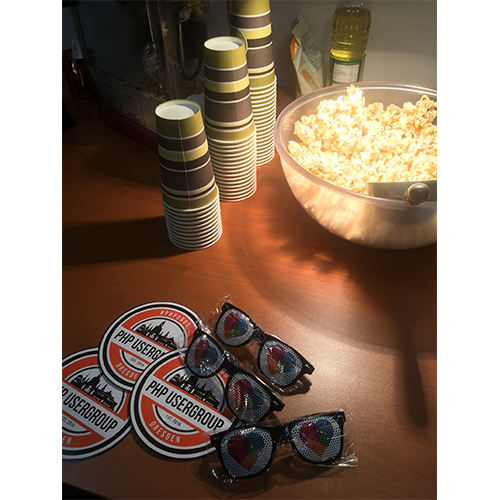 ---
Downloads
Image Bild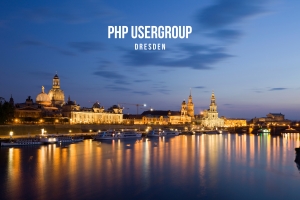 Gründerfoto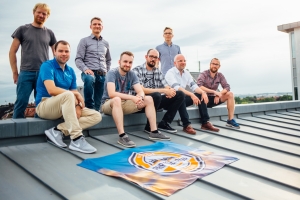 ---
Das Orga-Team
Holger Woltersdorf
(Vorsitzender)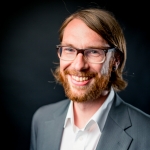 Marcel Führer
(Stellv. Vorsitzender)
Patrick Pächnatz
(Schatzmeister)
Tommy Mühle
(Gründungsmitglied)
Sandro Keil
(Gründungsmitglied)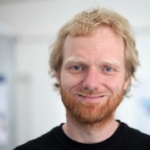 Ralf Junghanns
(Gründungsmitglied)
Alexander Hippe
(Sponsoring)
Hier könnte
dein Name stehen!
---
Sponsoren
---
Kooperationen