[VR 9725]
PHP USERGROUP DRESDEN e.V.
---
JETZT DEIN TICKET SICHERN!

Zur Website des PHP Developer Day 2017
---
Events
Save the dates
Wann findet das nächste Meetup statt? Was ist schon passiert?
Hier findest du einen Überblick über all unsere Treffen und größere Developer Days. Wir versuchen unser bestes alle 6 Wochen ein Meetup auf die Beine zu stellen.
Ab sofort kannst du dich auch der PHP USERGROUP DRESDEN auf meetup.com anschließen. Dort werden wir alle künftigen Meetups veröffentlichen.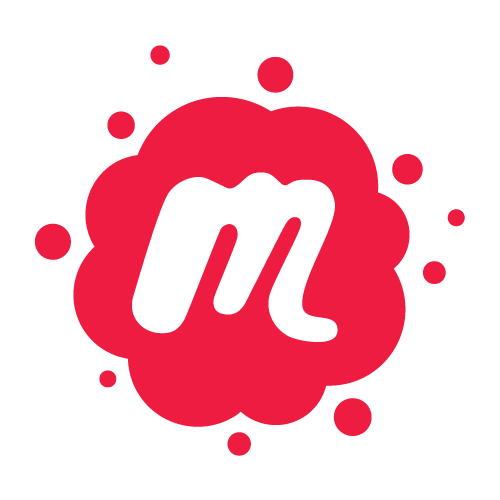 Nächstes Event
LOGSOL GmbH, Schandauer Straße 34, Dresden, 2. OG · Dresden
Programm / Program
18:30 Uhr (06:30pm) - Doors Open

19:00 Uhr (07:00pm) - Usergroup + Host Intro

19:30 Uhr (07:30pm) - Paket-Schätzungen (Lightning-Talk) - LOGSOL-Team

Aufteilen eines Problems in Pakete, der Unsicherheitsfaktor, die 3-Punkt-Schätzung und eine Wahrscheinlichkeitsformel.

19:50 Uhr (07:50pm) - Lightning Talk - Slot still open!

20:15 Uhr (08:15pm) - Break

20:30 Uhr (08:30pm) - There's a slight smell of wet dog in your code - Sebastian Feldmann / @movetodevnull

Do you know code smells? Do you think they are a bad thing? Actually they don't have to be! Code smells help you to recognize problems in your code. And the best thing about them is, that they help you refactor your code the right way. In this talk we put our noses deep into our code and have a look at how code smells can help you improve your legacy code or even the code you write today.

21:00 Uhr (09:00pm) - Community + Socializing
---
Call for Papers (CFP) - Always open!
Für unsere Meetups suchen wir immer wieder neue Themen und Redner. Du hast dich mit einem Thema intensiv beschäftigt und möchtest dein Wissen mit anderen teilen? Dann erfüllst du schon 90% der Anforderungen, um bei unseren Treffen als Speaker aufzutreten. Mehr Infos...
---
Ein Meetup hosten?
Du oder Ihr habt die Möglichkeit und Interesse mal ein Meetup selbst auszurichten? Mehr Infos...
---
In deinen Kalender importieren
Event Kalender 2017
---
Vergangene Events
Fortuneglobe GmbH, Schützenplatz 14, 01067 Dresden / @F9T3ch
---
Impact Hub Dresden, Bayrische Str. 8, 01069 Dresden / dresden.impacthub.net
PHPkonf und andere Zufälle - Holger Woltersdorf / @hollodotme
Ein kurzer Unterhaltungs-Talk über meine erste PHP Konferenz als Speaker im Ausland, das Treffen von bedeutsamen Personen und vielleicht ein paar Lessons learned. (Keine Katzen-Fotos, versprochen!)

Defensive Programming (with PHP) - Tommy Mühle / @tommy_muehle
---
Check24 - Prager Str. 3, Dresden
webit! Gesellschaft für neue Medien mbH, Schandauer Str. 34, 01309 Dresden, Deutschland
Vorträge:
Ondřej Mirtes - Author of "PHPStan"
Tomáš Votruba - A tool that combines PhpCodeSniffer and PHPCsFixer for analysis of coding standards (Lightning Talk)
Vladimir Reznichenko - Author of the PhpStorm plugin "PHP Inspections (EA Extended)"
Alle Talks dieses Meetups in kürze auf unserem YouTube-Channel!
---
LOVOO in Dresden
Vorträge:
Ralf Junghanns (PHP UG Dresden): Lightning Talk - Einführung in Dependency Injection
Stephan Hochdörfer (bitExpert AG, PHP UG Frankfurt am Main, PHP UG Rhein-Neckar): "Disco - A fresh look at DI"
Seht euch alle Talks dieses Meetups noch einmal auf unserem YouTube-Channel an!
---
Unister in Dresden
Vorträge:
---
Vorträge:
Hands-on-Code Session mit vorhandenen Issues der Teilnehmer
Scheune, Dresden Neustadt
Vorträge:
Tommy Mühle: "Library Discovery - Don't reinvent the wheel"
Benjamin Cremer: "Deploy shopware to the cloud"
Holger Woltersdorf: "Divide and Conquer - 2 Years of CQRS in Production"
Patrick Pächnatz: "Accelerate Jenkins - CI/Metrics Build using CLI parallelization and container virtualization"
Bernhard Schussek: "Forms Do's and Don'ts"
Sebastian Heuer: "A Developers Survival Guide for the Microservice Era"
Sandro Keil: "The Way to hassle free Docker PHP Web Stack Deployments"
mehr lesen... oder Videos ansehen
Cloudsters DD, Dresden Neustadt
Vorträge:
Collab & Couch, Dresden Mitte
Vorträge:
SLUB Dresden
Vorträge:
Queo GmbH, Dresden Löbtau
Vorträge:
Kick-off und erstes Meetup am 23. September 2015
move:elevator GmbH, Dresden Neustadt
Vorträge:
Orpheum Dresden
Die Geburtsstunde der PHP USERGROUP DRESDEN